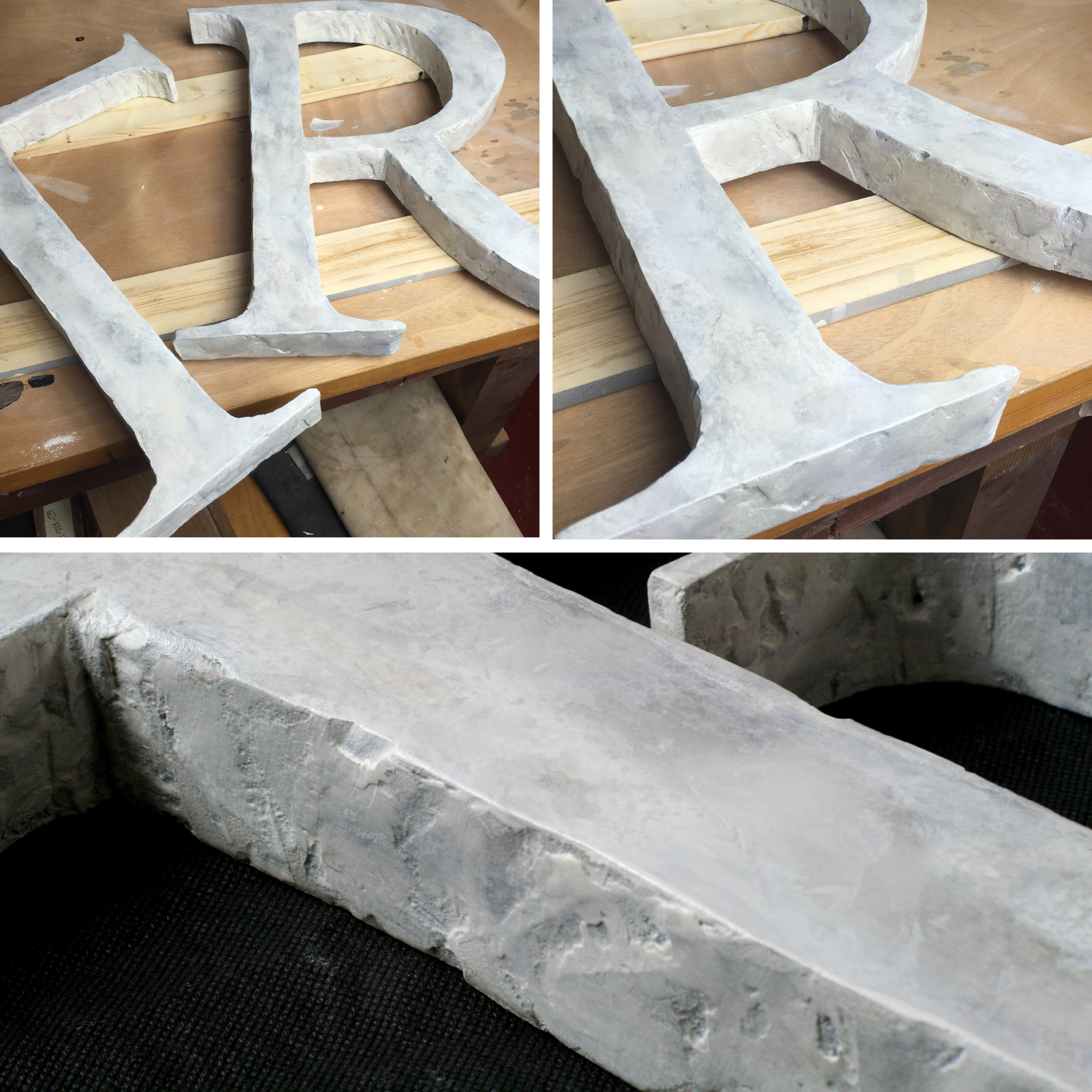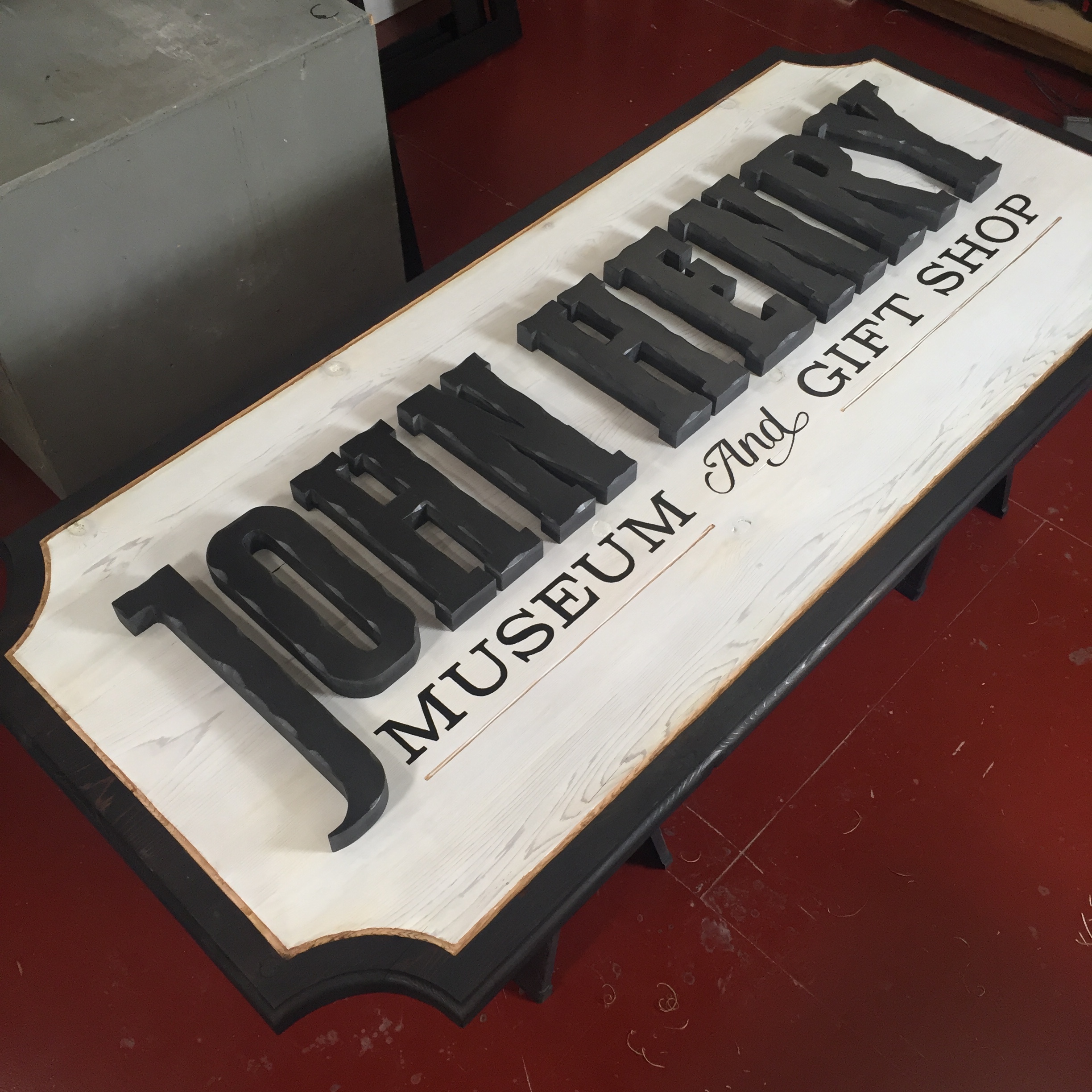 Great and Good Friends, 2017-2018
Dimensional design combining cut vinyl elements with brass coated HDU foam that actually tarnishes over time. Very cool
Nat Geo Sharks, 2017
custom dimensional signage with 2 color paint scheme and epoxy inlays
Eyes on the Arctic, 2017
This dimensional design combines cut vinyl elements with carved and epoxy coated HDU foam to creates a realistic and touchable ice affect.
Dvinci Interactive Lobby Signage, 2016
This 3 color vinyl design on an electric blue accent wall provides nice contrast with this warm rustic space in Hagerstown
Dvinci Dimensional Signage, 2016
Custom dimensional signage for JPL headquarters in Harrisburg, Pa.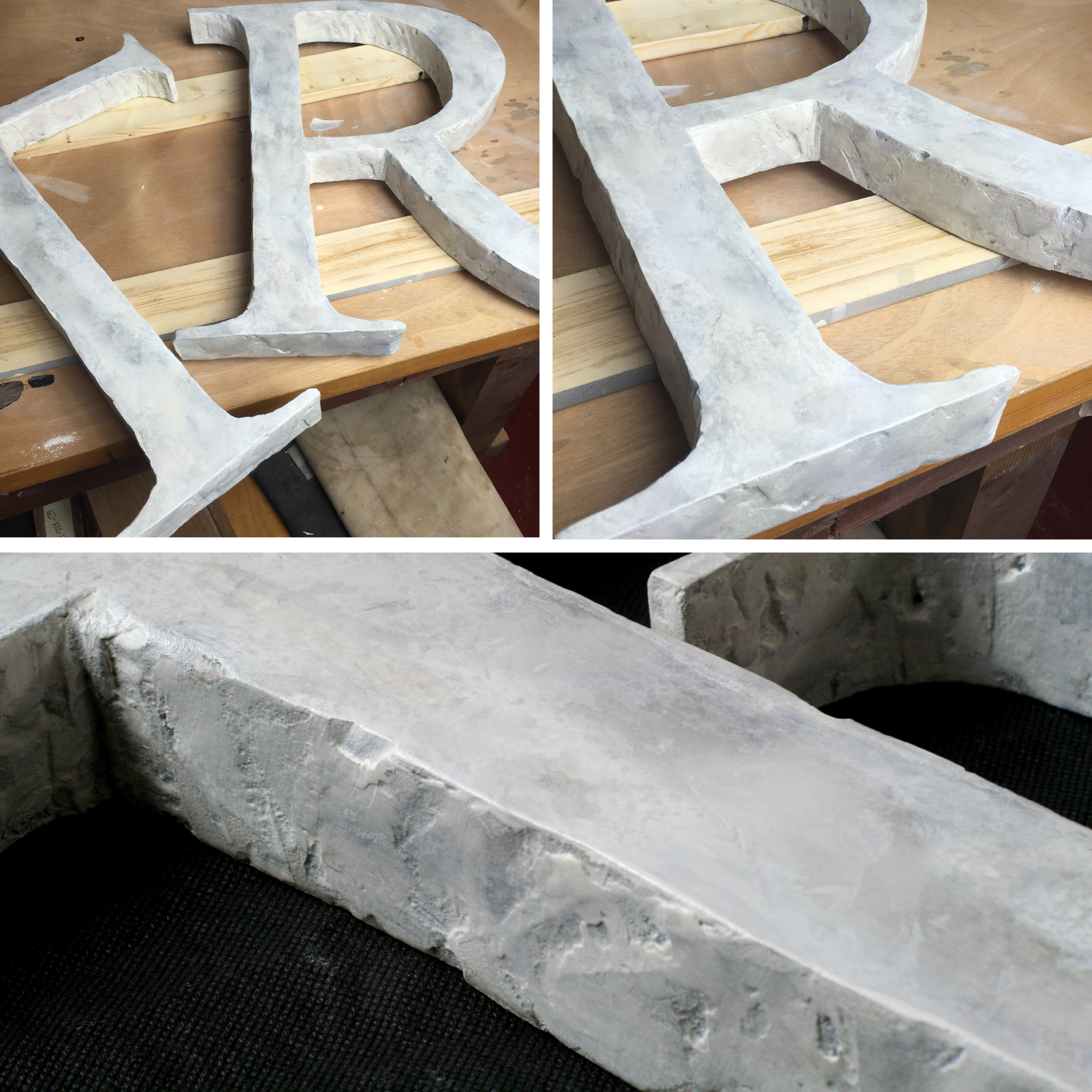 Faux Stone Dimensional letters
Entrance title for the Nat Geo Museum's current exhibition, "The Greeks" . Really liked the challenge of coming up with a paint treatment to look like cut quartzite. Basically a trial and error process of layering color and acrylic glazes with good bit of sanding. The letters were cut from 15lb HDU foam.
"The Greeks" Dimensional Title
Not so great pic of the fully installed Greeks title up at the National Geographic Museum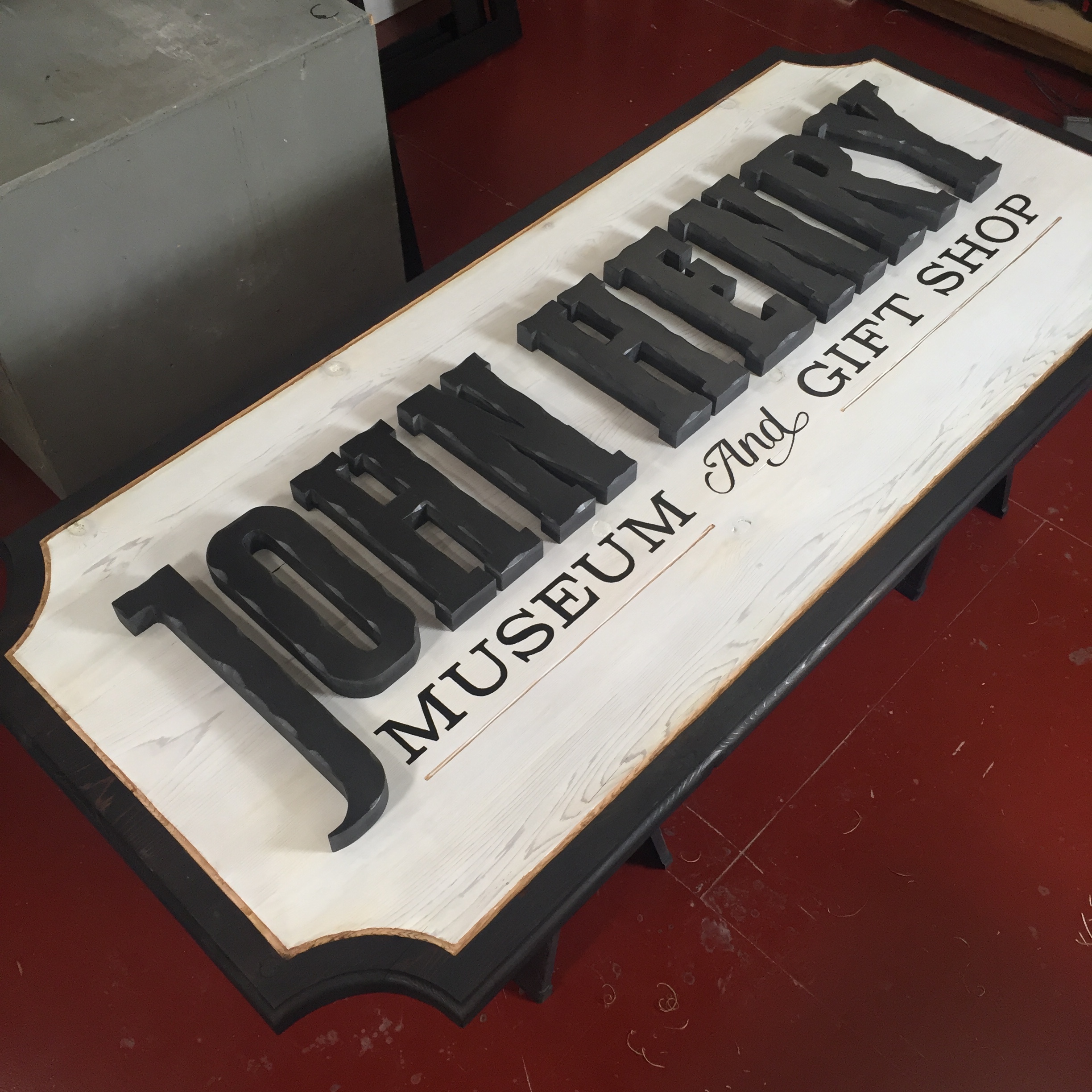 John Henry Museum Sign
This was made to last. The large letterform was cut from 15lb HDU foam with chiseled edges and painted with a mix of soft iron and carbon black. The tag line was hand painted. The backboard is made from 1.5" western cedar, routed bleach and whitewashed. The whole thing was sealed with a clear marine based spar varnish.
John Henry Signage Install
Although this sign came in pretty light for its size, I wanted to make sure it would stay put in all weather conditions. I designed and built french cleats from treated wood. Makes hanging easy while providing a 4" stand off from the siding. Its also great for hiding all the hardware!
Photos by Todd Sutton
Women of Vision Signage
This design was inspired by interesting light and shadow designs I ran into perusing the internet late one night. I liked the Idea of playing with the word vision. Probably one of the more tricky and risky designs I've ever tried but the payoff was great.
2014 Spinosaurus Exhibition entrance
This was a fun challenge using the entire entrance to create a cohesive and alluring entrance design. A large amount of vinyl was used to give a sense of the size of this incredible discovery, although not quite as big as actual size! The title letters were routed from .5" sintra and mounted with a 1" stand off to add dimension.
Photo © National Geographic
Monsterfish Exhibition Title
I designed and art directed this title to travel with the Monsterfish exhibition. The overall size is 115" x 43.5". Consist of a .5" lightweight routed mdf board with steel sheet backing that is texture and colored with multiple patinas. Additional metal and vinyl elements are applied to the front to create depth. Patrick Burke, a talented DC based metal worker was contracted for this project.